If there was an award for the most distinct looking character in Japanese animation, Mr. Popo would definitely take the cake and win the grand prize.
Most may be curious as to where this magnificent man with a flying carpet spawned from, and what his intentions were when deciding to embark to earth. Although his reason for existing could be summarized in a few sentences, he still deserves a full article analyzing his most prominent contributions to the show.
So lo and behold, here is what we know about Mr. Popo.
First appearance.
Mr. Popo originally appeared in the original 1986 Dragon Ball series. Goku had just finished training with Korin, and was directed by Korin to climb even further up the tower to meet the guardian of earth, Kami. Confused, Goku did as directed and was immediately introduced to Mr. Popo.
Mr. Popo was then tasked with training Goku for the majority of his stay on the lookout, as opposed to being trained by Kami himself. In all seriousness, this alone shows the trust Kami put in Popo.
One of the things this training program included was fighting a copy of himself for the sake of discovering his own weaknesses, and Goku was also told to climb mountains with large couple hundred pound boulders weighing him down.
Mr. Popo Takes the Z Fighters to Namek.
Many may remember the final battle with Vegeta and the aftermath of the Saiyan arc. The feelings of loss were almost indescribable. Not only did Yamcha take a fat L, we had lost Kami and Piccolo, as well as Tien and the mini John Wayne Gacy that hangs with him. Goku had just sustained crippling injuries, and ChiChi was making Gohan study, "twas a wicked period of time.
During Goku's stay at the hospital, Mr. Popo had appeared carrying the good news like a newly converted Latter Day Saint. He singlehandedly passed down the message Kami wanted the remaining Z fighters to know. There was actually a way to get their friends back. Now remember, this came after the destruction of Vegeta's space ship was broadcasted on television, so Mr. Popo was most definitely the man for this.
He had taken Bulma to the crash site of the space ship, where Mr. Popo revealed it was Kami's old space ship. He had helped Bulma convert the spacecrafts Namekian language settings to English, or Japanese if you watch sub.
What a guy, huh?
Mr. Popo and the Hyperbolic Time Chamber.
To no ones surprise, it was revealed in Super that Popo helped take care of the Hyperbolic Time Chamber regularly. This all became too apparent when Popo threatened Vegeta by telling him he would lose access to the chamber if he kept destroying it, Vegeta blew it up anyway.
Origins.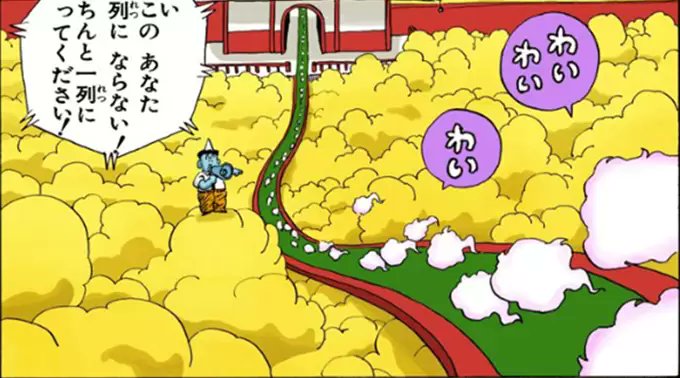 It is fair to say that Mr. Popo is quite the ominous being. Little is known about his character, but we have enough information to help fill in the blanks and help us get an even better understanding of who he is.
Toriyama has stated that Mr. Popo has been an assistant to earth's guardians for many long years. It could be safe to assume that he has been around for over a millennium, since he has been an assistant to Kami for centuries as well. Here is an article highlighting both Kami's relationship with Piccolo, as well as Kami's origin story.
During the days of the original Dragon Ball, Mr. Popo was said to have been a deity in his own right. This was before gods of destruction tainted the power scaling system, leaving many questions to be unanswered.
He was allegedly sent down from otherworld to be an assistant to the earth's guardian. Where he was exactly sent from is a mystery. For all we know he could be god himself, we will never know!