Namekians are some of the most diverse species in the Dragon Ball franchise. They can regrow limbs with ease, heal one another with zero drawbacks, and even go as far as changing one's wardrobe at any given time. Out of the many Namekians that have been introduced to us since the birth of the Dragon Ball franchise, Piccolo is the most loved by fans all across the world.
But it was not always like this, a lot had changed from the first Dragon Ball to Dragon Ball Z. Piccolo went through an evolution that transformed him from an evil villain, to a diverse protagonist.
The birth of pure evil.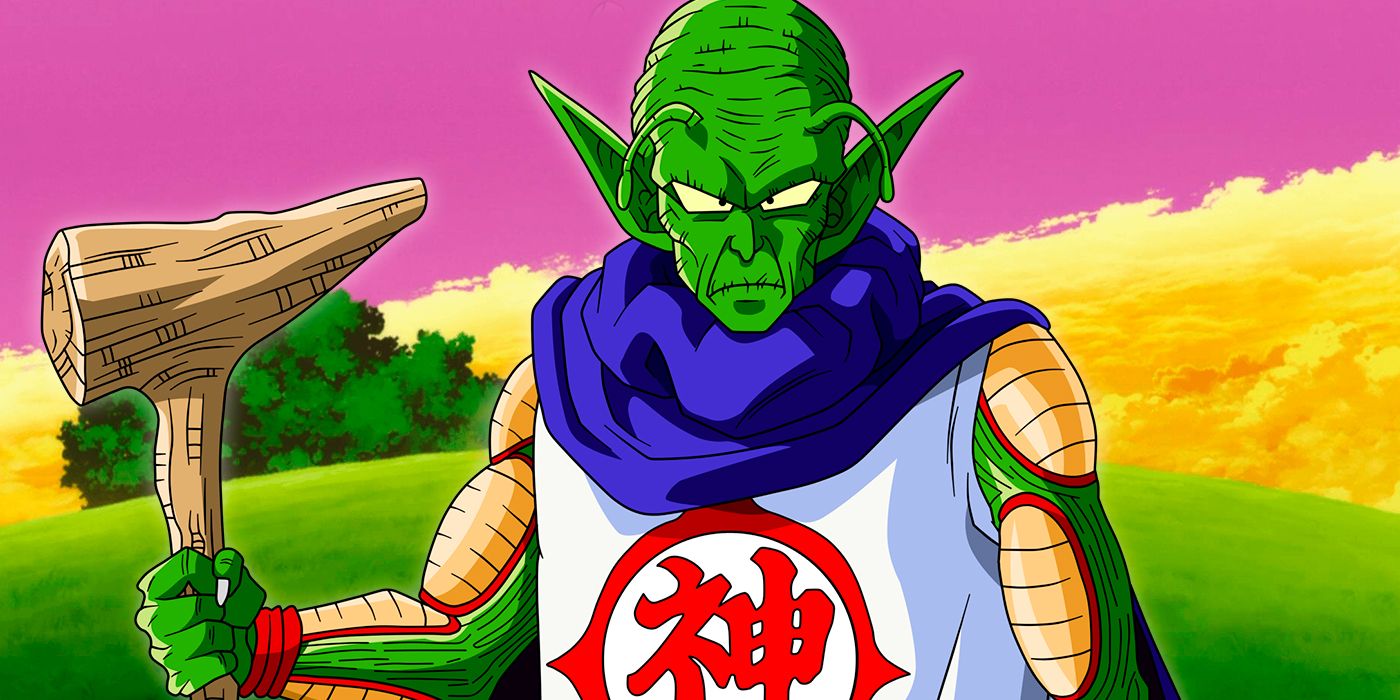 The story of Piccolo all began when a mysterious Namekian crash-landed on the planet earth hundreds of years before the birth of the Z fighters. This Namekian was only a child at the time of his arrival, so naturally he was confused on how he got on earth and where his family was. As a result, he decided to await the arrival of his parents who he thought would eventually come looking for him.
So as the years passed, he remained near the crash site, aging from a mere child to a man. Until one day, he had made the decision to wait no longer. So he set off on a quest to find his purpose for being alive, and for being sent to earth.
On the path to enlightenment, this Namekian discovered that there was a guardian of earth present at the top of a giant tower. He approached the guardian, requesting that he was made the next guardian of the earth after him. The current guardian denied his request and forced him to dispel the evil in his heart before training to become the next guardian.
One day, after plenty of hours of mindful meditation, the Namekian was able to draw the evil out of his heart once and for all. But when this had happened, the evil took the form of a physical being. The being would be known as King Piccolo, and the man who dispelled the evil would go by the name of Kami.
King Piccolo's reign of terror.
Because Kami had dispelled the evil within himself, King Piccolo was free and was able to terrorize those around him. Kami had accepted the role of Guardian of the earth so he was restrained to the lookout, forced to watch helplessly as the other part of himself destroyed cities and killed the innocent.
But one day, a brave man appeared with a container to lock away the mighty King Piccolo. His goal was to prevent him from destroying any more lives in the world that he loved. The man had no chance in defeating King Piccolo in a fight, so he had developed a way to seal things away in a container without risking any more lives. This man was the mentor of Roshi, his name was Master Mutaito. Mutaito had succeeded in locking away King Piccolo, but it came at the cost of his life. Roshi had to make sure that his masters plan succeeded completely after his passing, so he threw the container in a place where no one would find it.
King Piccolo's final struggle for power.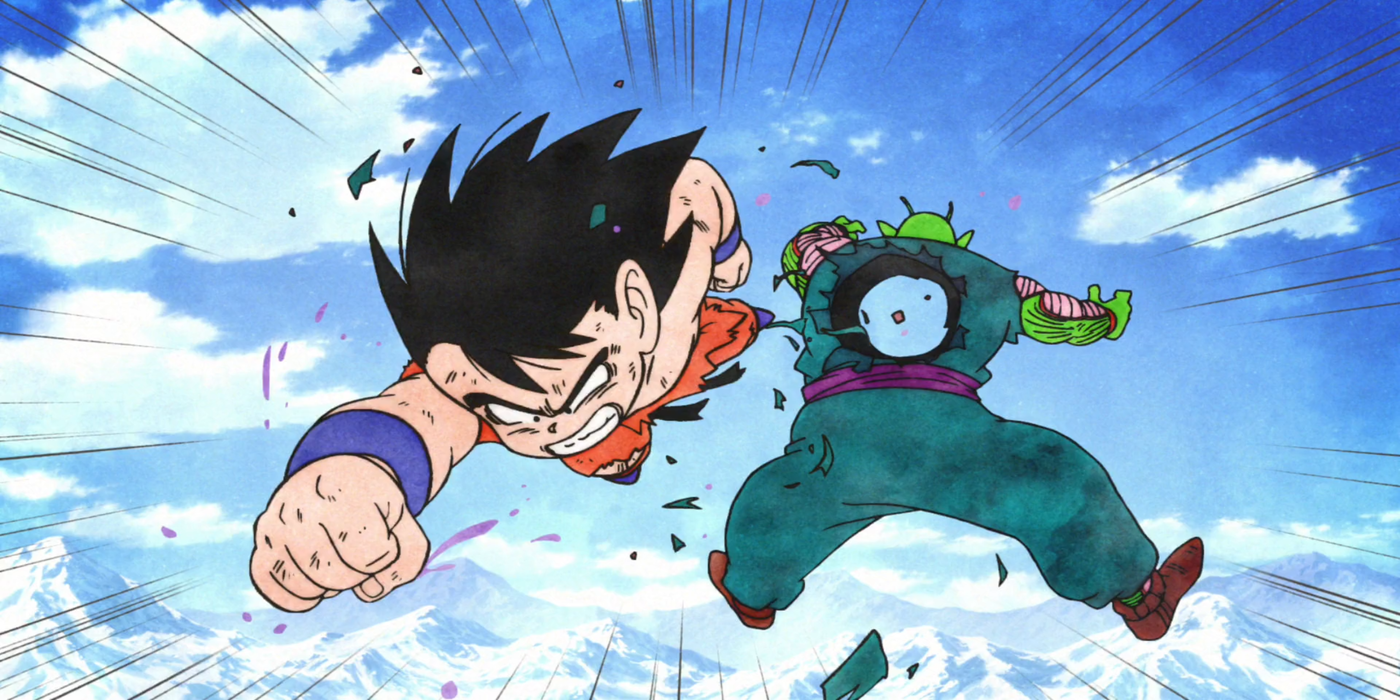 Life after the destruction of King Piccolo was one of prosperity. However, the honeymoon period for humanity would soon come to a close. A very stupid emperor by the name of Pilaf had found the container tucked away between a bunch of rocks and decided to unseal it in the hopes of finally attaining the dragon balls.
All of Emperor Pilaf's hopes would fall flat when King Piccolo was revived and had discovered that the Dragon Balls could help continue his evil reign. He began the journey to track all of them down, nearly succeeding in his conquest before a young boy named Goku stopped him dead in his tracks.
As King Piccolo's life force was slowly fading away, he gave birth to his son through an egg that he regurgitated from his mouth, he then spit the egg miles away from where his battle with Goku was. His son would be known as Piccolo junior, and he was left to complete his fathers bidding, who is also himself, for him.
Try not think about it cause it will only get more confusing.
Piccolo Junior's quest for vengeance.
Piccolo Junior was a reincarnation of King Piccolo. Piccolo had still retained the memories and the ambitions of his past life, and he thirsted for revenge.
His upbringing was one of so much sadness and isolation, he had no family or friends to call his own. All Piccolo did have was anger, and that is what fueled his ambitions. When he was older, he decided to sign up for the world martial arts tournament so that could he face his old opponent Goku.
As usual, Goku won the bout and Piccolo flew off to do more training so he could fight him again in the future.
Gohan was Piccolo's first friend.
During the beginning of his training with Gohan, he would feed him apples when he could not find food for himself. He also spent a lot of time alone with him, even if it was mostly awkward silence. Gohan was constantly under Piccolo's survillence, he never lost sight of Gohan until he knew he was able to fend for himself. Gohan would even go on to call him apart of his family, and or his "big green uncle." But due to his stubbornness, he refused to even think about it, told him to shut up and continued on with Gohan's training.
During Piccolo's death at the hands of Nappa, he told Gohan that he thought of him as the son that he never had. He even went on to call him his first and only friend, he had never experienced that level of warmth and compassion by anyone but him. He was grateful that there was a person that did not see him as a monster and instead accepted him for who he was at the time. This showed Piccolo that there was much more to life then what he knew, it showed him that love can outweigh the hate he has felt his entire life.
The relationship between the two would only grow stronger even after death. Piccolo would always ask King Kai how Gohan was doing on Namek, he never cared to ask about anyone else.
Piccolo loved him, and he never stopped caring about him even when he was able to fend for himself. Even during the cell arc, Piccolo was worried about the safety of Gohan when he fought Cell. While Goku was awaiting the hidden power of Gohan to shine, Piccolo was begging Goku to save his son from what he thought was certain death. Although Goku was right about Gohan's hidden power, Piccolo still worried about him every step of the way.
He had gotten what he always wanted, to be loved.
Piccolo bounced back from his life of sin and helped create the kid that would go on to save the world. We hope Toriyama allows Piccolo another chance to shine and show off his skills on the battlefield.
But until then, he'll just be everyone's big green' uncle Piccolo.