Nova Babes and Bardi Gang, I hope you're ready for some new drip to be added to your wardrobe because Cardi B will be teaming up with Fashion Nova this Fall!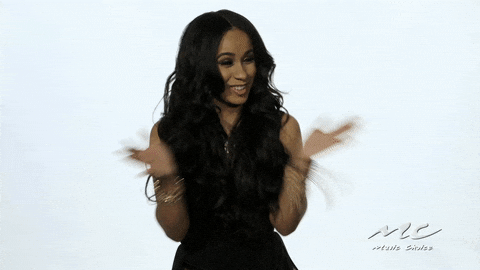 During a recent interview with Beats 1 radio, Cardi B shares that Fashion Nova gave her the opportunity to design her OWN collection of clothing.
Not only will fans be able to use her lyrics as captions on Instagram, but they will also be able to share her style!
If you've been following Cardi B on Instagram, this collaboration comes as no surprise because she never hesitates to post promo videos or rock their clothing.
Cardi B also revealed why it was important for her to work with Fashion Nova, stating, "I know that a lot of people cannot afford expensive ****." "Nobody got no $500 or $400 for a **** shirt and sweatsuit."
Cardi B wants her fans to know that you can still look bad and boujee on a budget! Okurrr!


Check out the full Beats 1 radio interview here and watch my favorite Cardi B Fashion Nova promo video below.