Lonzo Ball had a memorable debut in his first NBA summer league game. It might go down as one of his worst games, but Lonzo for sure had a lot of energy. Ball's debut brought out a sizable turnout in the Laker stands and he definitely got the crowd going with his first professional possession. Ball lobbed a quarterback like pass down the court to Brandon Ingrum for an alley oop, but aside from that, the rest of the game unfortunately went downhill from there. A slew of air balls quickly turned the tides of the game for Lonzo, which left the LA Clippers with the win, but it didn't leave him discouraged.
Ball came back focused in his next game against the Sixers. After swapping up his Big Baller Brand shoes for some Kobe's', he drop 36 points and chalked it up to his "Mamba Mentality." LeBron James even made it to the stands that night…he also made sure to let the world know of Ball's sneaker change up.
Since then Lonzo has only gotten better, which is hopefully the same trajectory his career takes. In his next game against the Celtics Ball proved his effectiveness by putting up a triple double with 11 points, 11 rebounds and 11 assist. But It didn't stop there, Lonzo put up yet another triple double against the Cavaliers where he hit 16 points, 12 assist, and 10 rebounds. It seems the more he plays the better he gets, which brings up the question is Lavar Ball going to be right again?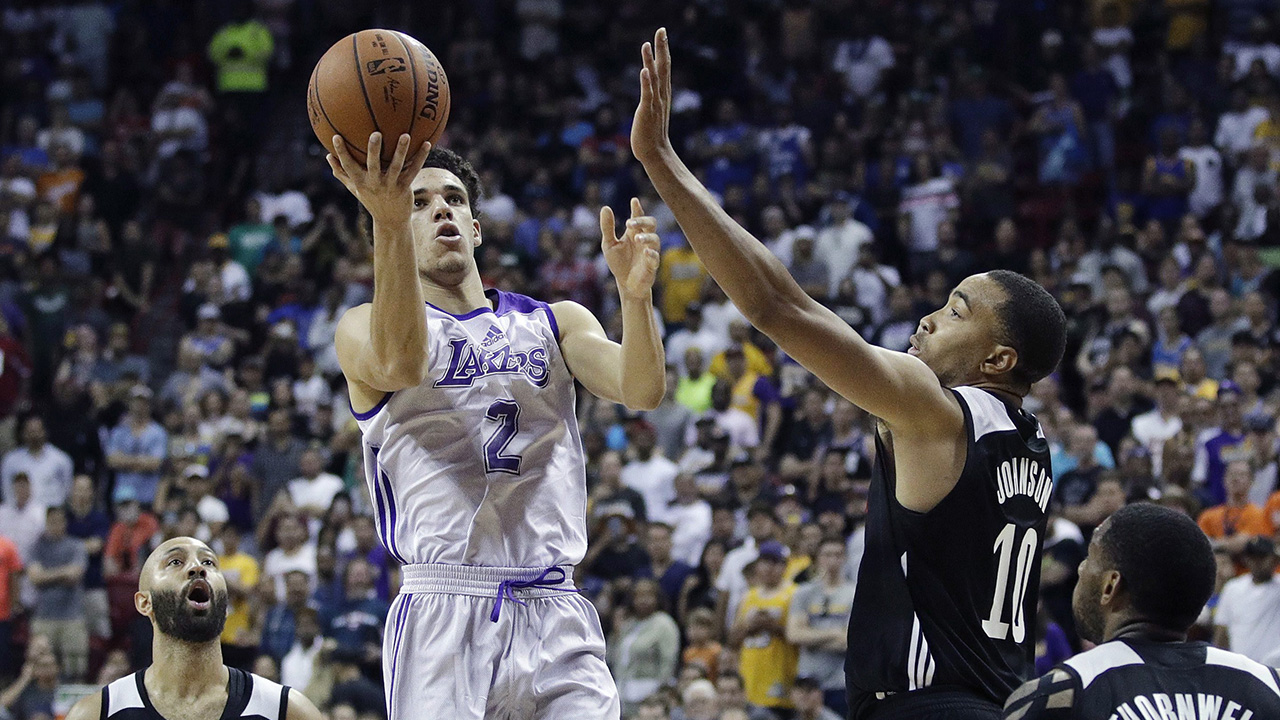 The head of the Ball family, Lavar has been seen to be somewhat of a character, but he accurately predicted his son would get drafted to the Lakers. Lavar also said his son would lead them to the championship and at the rate Lonzo is playing it seems to be another prediction coming true.