Lin-Manuel Miranda recently debuted the first music video off The Hamilton mixtape: "Immigrants" (We Get The Job Done) inspired by the Tony Award-winning musical Hamilton: An American Musical. Directed by Tomás Whitmore, the powerful music video features international rappers such as K'NAAN, Snow Tha Product, Riz MC and Residente focusing on hardworking immigrants from diverse communities.
Whitmore's main objective of the video was to strive for empathy and understanding of what it is to achieve the American Dream through an immigrant's perspective. Though each immigrant has a different story, they each share the same dream.
The video begins on a train with a group of immigrants listening to a radio news reporter say:
"It gets into this whole issue of border security, you know, who's gonna say that the borders are secure? We've got the House and the Senate debating this issue, and it's… it's really astonishing that in a country founded by immigrants, "immigrant" has somehow become a bad word. So the debate rages on and we continue…."
Each rapper then begins to deliver their profound verse about the realities of most immigrants while powerful images of working conditions, blue collar workers, refugees and border control surface throughout the entire train ride.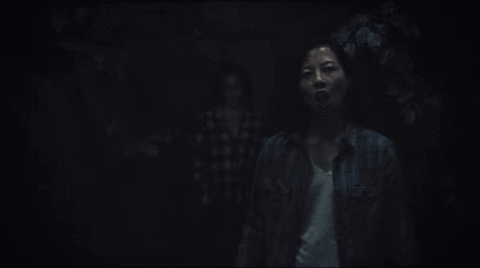 At one point of the video immigrants are being unrecognized and brushed to the side as the song repeats Snow Tha Products verse, "We're America's ghost writers, the credit is only borrowed."
The video finishes with Residente's Spanish verses as immigrants are getting held by ICE. He concludes his verse with,
"With a pick, a shovel and a rake we built you a castle. How's the chorus go again cabron? Immigrants, we get the job done."
Watch below to see the entire video!
Video Courtesy of www.youtube.com/vevo